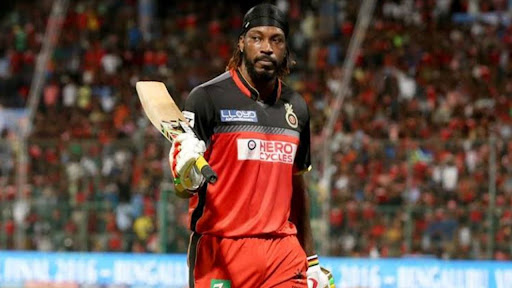 Gayle wants the title at home in Bangalore
Gayle wants the title at home in Bangalore
19 February 2023  Authorbaji188
Many great cricketers have played for Royal Challengers Bangalore (RCB) at various times. Among them, the names of Virat Kohli, Chris Gayle, AB de Villiers come first. Gayle has dominated the Indian Premier League (IPL) in seven seasons for RCB since joining in 2011. But could not win the title. This time he wants the title at RCB's house.

RCB is Gayle's favorite team who played the highest innings of 175 runs in T20 history. Recalling those memories in a recent television interview, the Caribbean star said, "When I was playing in the IPL, I had a great time at RCB. I can't explain how much I enjoyed it with everyone. We became a family on and off the field. Not just Kohli and Villiers. All the other cricketers of the team also gave me a lot of joy during the game. I enjoyed those moments very much".

About the team's failure to win the title, Gayle said, "We all tried to win at least one title in RCB. But sadly, we couldn't. The regret of not winning the title is gone. Still, I'm not giving up hope, one day RCB will win the title. I I want Kohli to win the IPL once. RCB deserves it every time they build a team of the quality. My love and support for the team has always been, always will be. I was also a member of the RCB family; it's great to think about it. It makes me so happy."

However, Gayle is not playing in the IPL anymore. The age has passed; the form is not what it used to be. He has not played much in the IPL since losing his batting form. But RCB has kept him in due respect. RCB became the first team to make the "Hall of Fame" with Gayle and Villiers. In the meantime, both said goodbye to RCB and kept track of the team even though they no longer played for the team.

Meanwhile, Virat Kohli has expressed hope for a good performance for RCB in this year's IPL. Kohli's achievements in cricket career are not less. He was also a member of the World Cup winning team. But RCB has not won IPL even once in his career. The poster boy of Indian cricket is desperate to make up for this imperfection in his career. This time his team RCB retained Kohli in the auction. Let's see if Kohli and Gayle match RCB's title hopes.