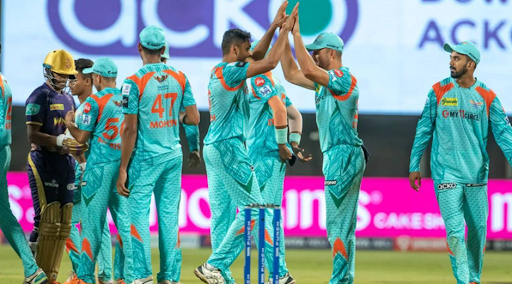 IPL New Franchise Lucknow Super Giants (LSG) Coaching Team
IPL New Franchise Lucknow Super Giants (LSG) Coaching Team
2 August 2022  Authorbaji188
KL Rahul, who also led the Indian side in a recent international series against South Africa, will serve as the squad's captain for the inaugural season of the Lucknow Super Giants (LSG). The team is proud to have a talented group of support personnel with extensive experience playing international cricket.

Mentor: Gautam Gambhir
Head Coach: Andy Flower
Assistant Coach: Vijay Dahiya
Bowling Coach : Andy Bichel

Gautam Gambhir, a two-time IPL champion captain, will lead the Lucknow Super Giants in the 2022 tournament. Andy Flower, a significant figure in the franchise cricket teams' recent successes, will serve as the team's head coach.

Former Indian wicketkeeper Vijay Dahiya will serve as the team's assistant coach, and former Australian fast bowler Andy Bichel will serve as the group's bowling coach.

India's hero, Gautam Gambhir, has guided his side to numerous victories. In the 2011 World Cup, he also contributed well by scoring 97 runs after his team had already lost its opening batsmen. His stunning knock enabled India to win the World Cup for the first time in 28 long years. He made an immeasurable contribution to the sport of cricket.

Both Gautam's international and IPL careers have been outstanding. He has participated in matches for a number of teams, including Delhi Daredevils and Kolkata Knight Riders. His IPL career began with the Delhi franchise, where he was acquired for $725,000. He had the second-highest season total of runs scored. Gambhir was raised to the position of captain in 2010 as a result of his exceptional performances. He was the only member of the team with at least 1000 runs scored.

For $2.4 million, Kolkata Knight Riders acquired him in 2011. In IPL history, he received the highest salary of any cricketer. He was named squad captain and guided the group to multiple triumphs. By defeating the reigning champion Chennai Super Kings in their own stadium in 2012, KKR won the first-ever championship under his leadership. He exceeded 2000 runs with six half-centuries, moving up to second place in the tournament's run-scoring. In 2014, he once more guided the group to victory over Kings XI Punjab and their second championship.

Gambhir was repeatedly named Cricinfo IPL XI and Crickbuzz IPL XI for his outstanding performances. His passion to the team and contribution were just unmatched.

In October 2018, Gautam retired from all forms of cricket. He participated in the Delhi Daredevils team's final IPL game. In December 2018, he played his final Ranji Trophy match for Delhi against the Andhra team. In first-class cricket, he scored 112 runs, giving him 43 centuries overall.

Among the honours that Gautam Gambhir has received are:
- Arjuna Award, 2008
- Padma Shri, 2019
- ICC Test Man of the Year, 2009

Gautam Gambhir is currently the mentor of the Lucknow Super Giants team. It is one of the new franchises in IPL 2022.