Mumbai Indians (MI) Coach list for 2022
Mumbai Indians (MI) Coach list for 2022
8 July 2022  Authorbaji188
Rohit Sharma, the top order batsman for the five-time champion Mumbai Indians, will once again serve as their captain. The franchise will still have the same group of coaches, who will lead the squad in this season as well, despite the fact that the team had an average performance in the previous edition and finished fifth in the points table.

| Category | Coach |
| --- | --- |
| Head Coach | Mahela Jayawardene |
| Batting Coach | Robin Singh |
| Bowling Coach | Shane Bond |
| Fielding Coach | James Payment |
Mahela Jayawardene, a former superstar for Sri Lanka, will serve as head coach and be responsible for carrying out the team's various strategies. Since a few years ago, Robin Singh has served as the Mumbai Indians' batting coach in the IPL.
Shane Bond, who was among the quickest fast bowlers in the first ten years of this century, is the MI team's bowling coach. The former fast bowler Zaheer Khan is in charge of the Mumbai Indians' cricket operations. MI will undoubtedly strive to capture the trophy for a sixth time with all these renowned figures on the coaching staff.
MI 2022 Head Coach
Mahela Jayawardene, a former captain of Sri Lanka, is the Mumbai Indians' head coach this season. In 2017, Jayawardene was appointed MI's coach. The franchise from Mumbai has since won the championship three times.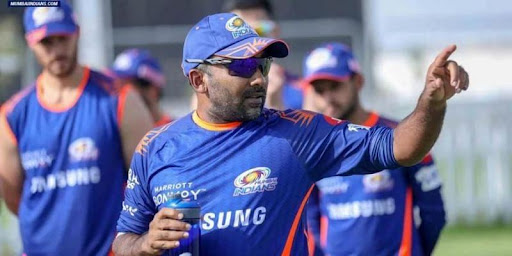 Mahela Jayawardene participated in the IPL for three different teams: Delhi Capitals, Kochi Tuskers Kerala, and Punjab Kings. After retiring, Jayawardene served as England's batting consultant. In the Bangladesh Premier League, he also served as Khulna Titans' head coach.
MI 2022 Batting Coach
The MI 2022 batting coach is Robin Singh. From 2010 until 2012, Singh served as the franchise's head coach. Robin formerly served as the Deccan Chargers team's head coach before joining the Mumbai Indians.
For Team India, Robin Singh participated in 136 ODI games and one Test. He has also served as a coach for the Caribbean Premier League team Barbados Tridents. His sports academy is also located in the United Arab Emirates.
MI 2022 Bowling Coach
Former New Zealand speedster Shane Bond will serve as MI's bowling coach in 2022. One of the best fast bowlers of his day was Bond. He participated in the IPL for the Kolkata Knight Riders.
In 2010, Shane Bond ended his participation in all sports. From 2012 to 2015, he served as the New Zealand cricket team's bowling coach. Bond has even served as a coach for Sydney Thunder and Brisbane Heat in the Big Bash League.
MI 2022 Fielding Coach
James Pamment, a former cricketer for Auckland, is the Mumbai Indians team's fielding coach. England is where Pamment was born. He did play domestic cricket in New Zealand, though.
Pamment served as the fielding coach for the American team for a limited period of time. In 2017, the Mumbai Indians hired him as their fielding coach. He took over for the late South African great Jonty Rhodes.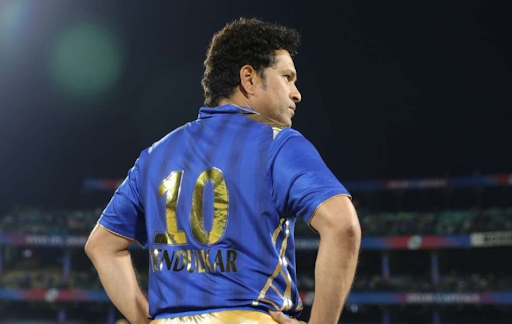 Other Support Staff for MI 2022
Icon of Mumbai Indians team - Sachin Tendulkar
Director of Cricket Operations at Mumbai Indians - Zaheer Khan
Strength and Conditioning Coach of Mumbai Indians - Paul Chapman
Video Analyst of Mumbai Indians - L Varun
Assistant Strength and Conditioning Coach of Mumbai Indians - Pratik Kadam