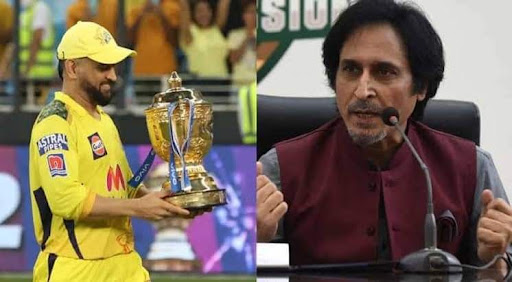 Pakistan's position against the IPL
Pakistan's position against the IPL
30 June 2022  Authorbaji188
The Board of Control for Cricket in India (BCCI) has applied to the ICC for a two-and-a-half-month allocation for the Indian Premier League (IPL). The BCCI has taken this initiative to organise the world's most prestigious franchise tournament with the participation of cricketers worldwide. However, the final decision will be taken at the ICC general meeting in July.

But the obstacle is India's arch-rival Pakistan. The Pakistan Cricket Board (PCB) has already stated its position against the two-and-a-half-month IPL, and Pakistan will oppose giving a separate time to the IPL in the ICC's Future Tour program. PCB president Ramiz Raja said he would formally present his views on the issue at the general meeting.

In this context, Ramiz said, "The ICC has not yet announced or made a final decision on the allocation of two and a half months. I will express my views on this at the ICC general meeting. We will oppose the issue. The ICC is working to develop world cricket. If they give two and a half months to the IPL, it means someone else will be deprived, and we will be deprived."

Meanwhile, with the addition of two new teams last season, Gujarat Titans and Lucknow Super Giants, the number of teams in the IPL has now increased to 10. So naturally, the number of matches in the tournament has also increased. What were 60 matches before is now 74 matches. The BCCI is planning to extend ten more matches from next season. In that case, it will take a long time to organise this 84-match tournament.

The BCCI needs a separate time to host such a long tournament in the busy international cricket schedule. But even though the IPL is a domestic tournament, there is considerable scepticism as to whether the ICC will give a different time in the end. The idea of many concerned, the ICC will not allow it.