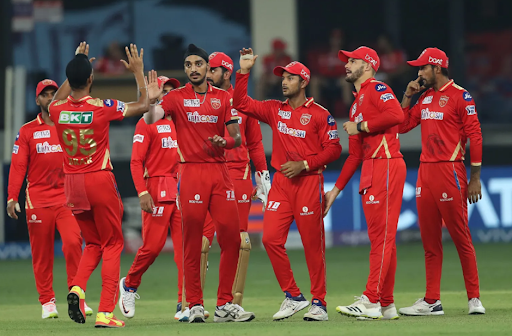 Punjab Kings (PBKS) and their coaches
Punjab Kings (PBKS) and their coaches
1 August 2022  Authorbaji188
Every year, the Punjab Kings have a solid roster, but they have consistently struggled in crucial situations. They would want to be strong with their performances and bring home their maiden Indian Premier League trophy with Mayank Agarwal as their new captain.

Here is the list of their coaching team for the IPL 2022:

Director of Cricket Operations & Head Coach: Anil Kumble
Batting Consultant: Julian Wood
Bowling Coach: Damien Wright
Assistant Coach: Jonty Rhodes

The Australian Damien Wright, who was also the team's bowling coach the previous season, is the bowling coach of the Punjab Kings. Due to his outstanding influence on the players' fielding efforts during the previous season, Jonty Rhodes will assume the position of assistant coach.

Julian Wood, a former domestic cricketer for England, will serve as the team's batting consultant for the IPL 2022 season. Anil Kumble, a renowned Indian spinner, will oversee cricket operations and serve as PBKS's head coach.

Let's have a look at Kumble's credentials and achievements. Unquestionably, the Delhi Test against Pakistan in early 1999 was Kumble's finest hour. As India went on to defend a score that initially appeared improbable when Pakistan was 101/0 at some point, Kumble swept through the whole Pakistani batting order to finish with incredible statistics of 10/74, only the second bowler after Jim Laker to have taken all ten wickets in an innings.

Kumble was involved in the discussions with the Board of Control for Cricket in India (BCCI) when player contracts were first introduced in Indian cricket, and he quickly established himself as one of the go-to people in the team's dressing room. After India's humiliating elimination from the 2007 World Cup in the Caribbean Islands, Kumble quit his ODI career. His ODI successes were equally impressive in comparison to his Test successes; he finished with 337 wickets in the shorter format of the game, and his statistics of 6/12 against the West Indies in the 1993 Hero Cup were the best by an Indian bowler until Stuart Binny broke it in late 2014.

After Rahul Dravid's resignation from the Indian Test team in 2007, Kumble was appointed captain. He was hailed for his diplomatic handling of crisis situations during India's tour of Australia in 2007–2008, particularly the 'Monkeygate' incident. He also led India to a series triumph against archrival Pakistan.

Prior to the 2011 IPL auctions, Kumble declared his retirement from all aspects of the game. He was then offered the mentorship position for the Bangalore team.

Anil Kumble has been in control of all cricket-related issues for Kings XI Punjab for the foreseeable future and has been the team's head coach since October 2019.