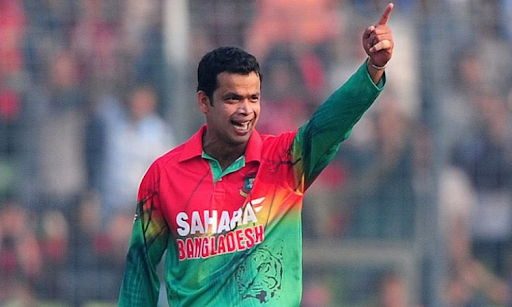 Razzak is going to be the spin consultant for the HP unit
Razzak is going to be the spin consultant for the HP unit
24 May 2022  Authorbaji188
Former left-arm spinner Abdur Razzak has been on the national team's selection panel. But this time, he can be seen in a new role, which will be part-time. The BCB High Performance (HP) unit camp will start in a few days, and Razzak will be the spin consultant there.

The HP unit camp will start on the 14th of next month if all goes well. The former star spinner is expected to join the camp with new responsibilities. Razzak himself confirmed the matter to a cricket-based website. "Yes, if everything goes according to plan, I will join HP's camp," he said.

Razzak is quite happy with the new responsibility. "It's not like I'm going to focus on coaching," he said. "Maybe I think my experience can be shared with young people. If they get to benefit from it, I am satisfied. Hopefully, it will be a thrilling experience. "

Meanwhile, BCB's HP unit chairman Naimur Rahman Durjoy said, "We are trying to take Abdur Razzak as no foreigner is the spin coach or consultant. Hopefully, it will be a great job if he can fix everything. He is experienced enough. With his advice and tips, the boys will be able to improve their skills. "

Razzak has served in the Bangladesh jersey for a long time. He has taken 28 wickets in 13 Tests; he has 207 wickets in his career in 153 ODIs. Besides, there are 43 wickets from 34 T20s. This left-arm spinner is rich in experience overall. Another good news for the HP team is that senior team coach Jamie Siddons may join the camp, depending on Siddons' time. Meanwhile, HP's head coach Toby Radford will arrive in Dhaka on June 1, and he will work with the batsmen as soon as he arrives.