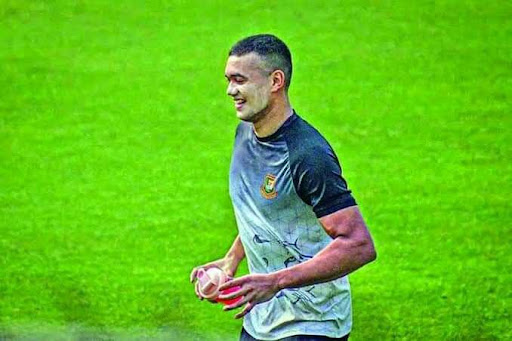 The pacers will also help to win the match this time: Taskin
The pacers will also help to win the match this time: Taskin
16 June 2022  Authorbaji188
Whenever he is in great form, he has to get out of cricket due to injury. Taskin Ahmed himself seems to have adapted himself to this formula now. He suffered a shoulder injury while he was in great form against South Africa.

Taskin was a shining example of a match that the Tiger pacers could contribute to win. The speedster returned to bowling today after being cured from injury.

Although he could not bowl in the entire run-up, Taskin bowled 8 overs in the short run-up. This pacer has lost a lot due to injury. Asked if he would like to play in the format this time, Taskin said: "I never really thought about it. I'm still young. When I become more senior, when there is a lot of loads, the board will decide which to play or which not to play. Personally, I want to play in all three formats. Please pray for me. ''

Taskin has always been seen as serious about white-jersey cricket. On Test cricket, Taskin said, "Test cricket is a very special game. This is the most difficult format. Even everyone does not count it (Test). But when I'll stop to count it, then everything would be finished. Not everything happens according to logic. "

Mentioning that many things are possible if you have self-confidence, Taskin added: "If God has mercy and we try our level best, then one day Bangladesh fast bowlers will win the match. Sitting at home, I dreamed this. But I am trying and working hard. It may make many people laugh. But one day it will be true that the pacers will win the match inshallah. "