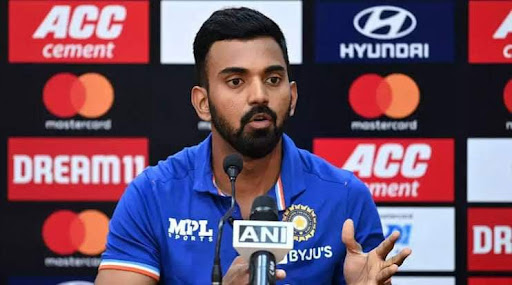 What Lokesh Rahul said after winning the Test against Bangladesh
What Lokesh Rahul said after winning the Test against Bangladesh
18 February 2023  Authorbaji188
India got a hard-earned victory in the Dhaka Test. And in that, the tourists took the colorful revenge in white clothes. After losing the ODI series 2-1, Team India whitewashed the Tigers in the Test series. However, despite coming very close to victory in the second Test match in Mirpur, Bangladesh could not have the last laugh? India won under pressure.

Lokesh Rahul, who took over the captaincy due to Rohit Sharma's injury, considers this victory memorable. He also thinks that the tension between the two sides is the real beauty of Test cricket. Rahul said, they like to play such tough cricket. The joy of winning the challenge is manifold for Rahul. Talking to the media after the match, Rahul said that the Indian team enjoys overcoming pressure.

Rahul said, "The Test match was really tough. But the great thing is that at the end of the day we won and finished the match well. As the match was swinging like a pendulum in both directions, we as players, coaches and staff were all suffering from nerves in the dressing room. But the pair of Ravichandran Ashwin and Shreyas Iyer was ours. It took the pressure off. They played well, they fought against the conditions. It's unbelievable. So this win feels pretty sweet for us. That's where the fun of Tests comes in."

However, Rahul did not make a mistake in praising the Tigers in the press conference after the match. He said, "Both the Test and ODI series were very competitive. Although we lost the ODI series. But Bangladesh played very good cricket. They won as a worthy team. On the other hand, it feels good to win the Test series. I learned a lot from this tour. I hope I will do better homework when I come to visit Bangladesh in the future. I need to prepare better to play well."

Although personally Rahul did not spend the series very well. He batted in a total of 7 innings in three ODIs and two Tests. Where this opener did not even see a half-century. This Indian may want to start everything anew in the New Year. But there are rumors that Rahul may get a chance in the T20 series that India is going to play after a few days. However, he has not yet opened his mouth on the matter.