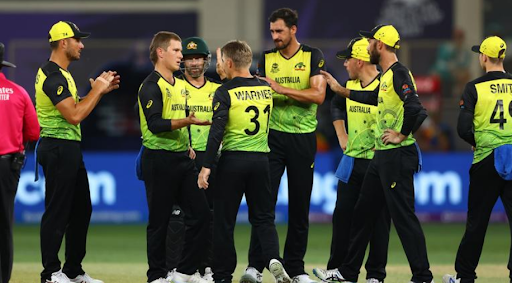 Aaron Finch defended his "very good team" despite back-to-back defeats.
Aaron Finch defended his "very good team" despite back-to-back defeats.
November 3, 2021  Authorbaji188
Australia is still a "very good team in T20 international cricket," according to skipper Aaron Finch, and will not take the weight of their loss to England into the forthcoming T20 World Cup matches.

England bowled Australia out for 125 and then came back to chase down the mark in 11.4 overs for an eight-wicket victory.

At the press conference last Saturday, Finch said that they are taking a few days off to rest and refuel. He added that from the Sri Lankan match to that day when they faced England, it was a short turnaround. The Australian captain commented that the group has a great deal of experience and he has no intentions of bringing the emotional baggage into a separate game against a completely different opponent.

He also mentioned Bangladesh and West Indies are both very skilled teams and with plenty of motivation and experience in them. He confirmed that Australia has to win from now onwards and the team are anticipating the competition.

Before falling to England, Australia had conquered South Africa and Sri Lanka in the first two games. The Aussies had been defeated five consecutive series leading up to the World Cup, losing to Bangladesh, the West Indies, New Zealand, India, and England.

Finch added that they were once champions in the world previously and he doesn't care about other people's opinions. He is ok with the spectators regard them as an average team and the results are what matters most.

The Australian captain also give credit to England and said the team were "blown away" by the Englishmen.

Finch admitted that his team was "blown away" by the ODI world champions England. Before being bowled out for 125, Australia was 21 for 4 in 6.1 overs and had lost half their side in 11.4 overs.

Australia plays Bangladesh and the West Indies on November 4 and 6, correspondingly, and Finch warned they can't afford any mistakes in their final two Super 12 matches.