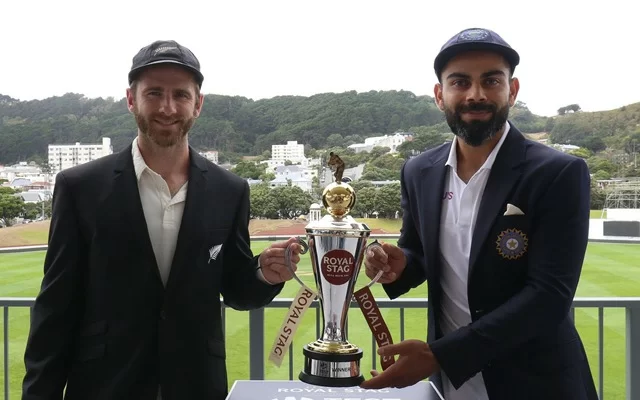 India and New Zealand World Test Championship final will be allowing 4000 spectators
India and New Zealand World Test Championship final will be allowing 4000 spectators
May 7, 2021  Authorbaji188
The England and Wales Cricket Board and the International Cricket Council have agreed to allow 4000 spectators to attend the World Test Championship final in Southampton between India and New Zealand. Fans were invited into a cricket match in England for the first time on Wednesday, May 19, during the county championship.

The Rose Bowl had a capacity of around 1500 people for the match between Hampshire and Leicestershire. The World Tennis Championship final will be held from June 18 to 22, and the latest development in Southampton is sure to please the fans.

Hampshire County had previously been ordered to turn over all of the corporate boxes at the Rose Bowl. Bransgrove, on the other hand, hopes that they can get a piece of the pie as well.

Southampton is also waiting for the Indian players to arrive in the port city after completing their quarantine time in India, according to Bransgrove. Meanwhile, the ICC has announced that the game's playing conditions will be published in a few days.

England will also play a two-match Test series against Kane Williamson's Black Caps and a five-match Test series against Virat Kohli's India. After losing the away Test series to India earlier this year, the team could not advance to the WTC final.