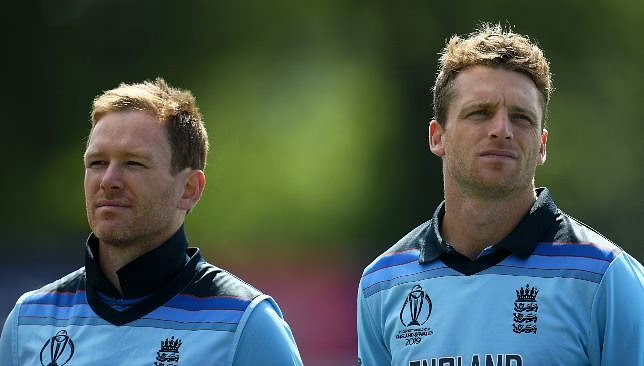 ECB opens investigation into Jos Buttler & Eoin Morgan's alleged racist tweets
ECB opens investigation into Jos Buttler & Eoin Morgan's alleged racist tweets
June 11, 2021  Authorbaji188
The England and Wales Cricket Board (ECB) has launched an investigation into alleged racist comments by Jos Buttler and Eoin Morgan. According to The Telegraph UK, the social media debate dates back to 2017-18 and appears to be imitating Indian people by using the words.'

Eoin Morgan, England's limited-overs captain and World Cup-winning captain, and Jos Buttler, his vice-captain, used intentionally bad English in several messages, purportedly mocking Indians.

Even though some of the tweets were erased following the controversy, the ECB will evaluate whether taking action against the players is necessary. Although the context of these communications is unclear, they are being treated seriously because Jos Buttler and Eoin Morgan were both established England players when the tweets were shared.

The probe follows an ongoing inquiry into England pacer Ollie Robinson's racist and sexist remarks from eight years ago, which surfaced on his debut against New Zealand. The ECB has also targeted James Anderson, a veteran pacer, and another anonymous cricketer for senior roles.

The ECB will respond to the developing material on an "individual basis" in a "timely and appropriate manner," according to an ECB official.

The ECB, which is already under fire for failing to do enough to combat systemic racism, is now under fire from both sides. Many notable figures have spoken out supporting the ECB's inquiry into the Ollie Robinson matter, including UK Prime Minister Boris Johnson.