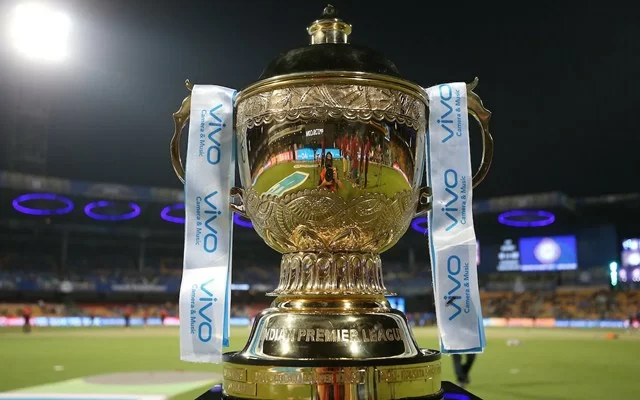 BCCI pull up IPL 2021 final to give players more rest before T20 World Cup 2021
BCCI pull up IPL 2021 final to give players more rest before T20 World Cup 2021
July 01, 2021  Authorbaji188
According to the International Cricket Council, the United Arab Emirates and Oman will host the ICC T20 World Cup 2021. The competition will now begin on October 17 and end on November 14 with the final. This comes after the BCCI announced that the T20 World Cup would be moved out of India on Monday. BCCI solved a handful of essential issues initially regarding the second phase of the IPL 2021 and the T20 World Cup with this single action.

First and foremost, there was the significant issue of international teams refusing to provide NOCs to their players for the IPL before the T20 World Cup. The BCCI was well aware that if the major international stars do not show up, the league will lose its flavour. However, with the IPL 2021 set to end on October 10 and the main round of the T20 World Cup set to begin in the third week of October or later, players will have a brief respite before representing their respective countries.

In addition, the BCCI has agreed to include Muscat's Oman Cricket Academy Stadium as one of the sites. The ICC now has a regulation that any venue hosting a world event game must notify the apex council at least 10-12 days ahead of time. The T20 World Cup qualifying phase will have two groups of four teams competing against one other.

According to reports, one of these groups will play its matches in Oman, while the other would play in one of the UAE's facilities. This suggests that the IPL may only utilize two of the three stadiums in the UAE for the final week, handing over the third to the ICC. The T20 World Cup's main round, which will include 12 teams divided into two groups, will be held in three UAE cities: Dubai, Abu Dhabi, and Sharjah.

Another issue that the BCCI resolved was the Lodha Commission's regulations, stipulating that Indian team players must take a two-week rest between two missions. The players will get a break before representing India, with the BCCI attempting to complete the remaining 31 IPL matches by October 10 and India participating in the T20 World Cup main phase straight.