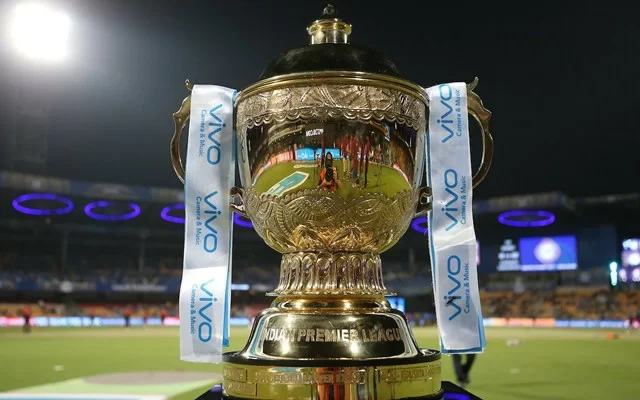 BCCI will hold mega auction for the IPL 2022 season in December
BCCI will hold mega auction for the IPL 2022 season in December
July 06, 2021  Authorbaji188
The BCCI will be busy preparing for the Indian Premier League (IPL) 2021 to run smoothly. With the COVID-19 virus spreading havoc across the country, the T20 competition was prematurely halted on May 4. As a result, the remaining matches in September and October have been rescheduled to the United Arab Emirates.

While the 2021 edition has yet to be completed, BCCI is already looking ahead to the following season. For the 2022 edition of the premier T20 competition, various changes are expected, including two teams, making the IPL a 10-team event. It's worth noting that this isn't the first time the competition will feature more than eight teams. In 2011, ten teams competed, and in the following two seasons, nine teams competed.

In 2014, the IPL reverted to an eight-team format, which has remained unchanged since then. However, dynamics will shift once more, and it will be fascinating to witness how the changeover plays out. A massive auction is also scheduled to occur before the competition, with clubs undergoing dramatic changes.

Despite the lack of a formal announcement, the Times of India stated that the bidding event would occur in December this year. The article also indicated that the player retention regulation would be altered. Previously, franchises were only permitted to keep three players, with two right-to-match RTM choices. However, BCCI will let each team keep four players before the next season's bidding event.

It is also believed that the compensation purse will be increased from INR 85 crore to INR 90 crore, bringing the total salary pool to INR 50 crore. It is required of all teams to spend at least 75% of their budgeted funds. Also, before going to the auction pool, franchisees who want to keep their players must subtract a set sum from their purse.

All franchises have work to do ahead of the new season, given how much the system has changed. More players will be able to participate in the competition as it expands. As a result, cricketers vying for IPL contracts should step up their game soon.