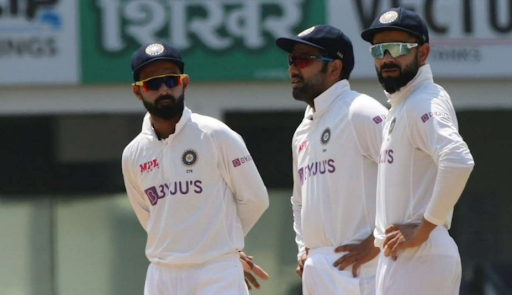 5 reasons for India's semi-finals failure
5 reasons for India's semi-finals failure
November 11, 2021  Authorbaji188
In the next few weeks, India will meet New Zealand in three T20 Internationals and two Test matches.

The BCCI is expected to rest several important players for the New Zealand Tests after receiving enough heat for the players' calendar management in the chain reaction of India's T20 World Cup elimination.

Meanwhile, it appears that Rohit Sharma and Ajinkya Rahane are battling it out for the Test captaincy.

According to the Times of India, Virat Kohli, India's regular captain, would be rested for the first Test in Kanpur before returning for the second game in Mumbai. Kohli will take over as captain after the second Test in Mumbai before the squad heads to South Africa for a big tour in mid-December.

In Kohli's unavailability, the selectors and new head coach Rahul Dravid have the challenge to face in picking the Test captain.

According to the source, the coaches are undecided between Ajinkya Rahane and Rohit Sharma for the role of stand-in skipper.

In red-ball cricket, Rahane is India's vice-captain, and in Kohli's place, he guided the team to a remarkable Test series victory in Australia earlier this year.

According to several media sources, Rohit, who was selected as the T20I captain for the New Zealand series, is being discussed to replace Rahane as the Test vice-captain.

In the Syed Mushtaq Ali Trophy, Rahane directed the Mumbai squad to a group-stage exit after losses to Karnataka and Chattisgarh.

Senior pacers, on the other hand, have been ordered to rest for the New Zealand Test series.

After battling in the format for over seven years, Rohit Sharma has risen to the occasion to establish himself as India's Test opener. Rohit Sharma's last Test series in England demonstrated his experience and ability to adapt as a batter. In the fourth Test at Oval, he scored his first overseas Test century.

Pace bowlers Shardul Thakur, Jasprit Bumrah, and Mohammed Shami are also expected to be excused for the two-match Test series.

The first Test involving India and New Zealand will take place at Kanpur's Greenpark Stadium on the 25th of November.