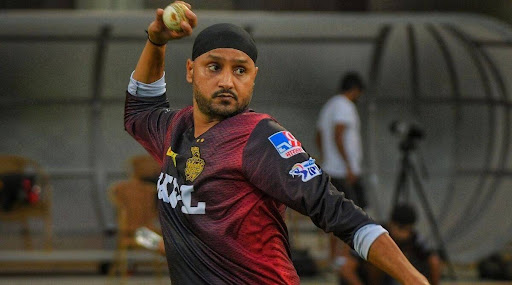 Harbhajan Singh may take on a new role as a mentor in IPL 2022
Harbhajan Singh may take on a new role as a mentor in IPL 2022
December 10, 2021  Authorbaji188
Former Indian cricketer Harbhajan Singh will appear in a new position as a crucial part of the support team. It has been speculated that he will be taking part in one of the well-known clubs in the Indian Premier League (IPL) 2022.

Harbhajan Singh, 41, did not appear in any of the league's matches in the UAE. Harbhajan has played in a few games for Kolkata Knight Riders (KKR) during the first phase of the previous IPL season but he appears to be inactive later on.

Harbhajan is anticipated to announce his retirement from international cricket sometime next week, following which he is expected to choose one of the invitations he has received to join the support team of at least a number of franchises.

According to a reliable source from the IPL, the job could be that of a consultant, mentor, or member of an advisory council, but the franchise with which he is speaking is eager to put his extensive knowledge to good use. Harbhajan will also play a key role in assisting the franchise with its auction selection.

Harbhajan has always been interested in developing players. This was also his position with the Mumbai Indians in later years, where he played a profitable decade.

In fact, while Harbhajan was with the KKR last season, he spent considerable time teaching Varun Chakravart. The 30-year-old has been a key member of the team for the past two series.

According to Venkatesh Iyer, Harbhajan Singh had assured him that after several net sessions that he would be a major hit in the league. Iyer said that this happened even before he had played a single match in the previous IPL.

In addition, KKR's chief coach Brendon McCullum and skipper Eoin Morgan heeded Harbhajan's recommendations in squad members' selection during the previous season.

A source told the media that Harbhajan intended to wait and make an official declaration of his retirement after the season. It has been told that Harbhajan has had lengthy discussions with one of the franchises that have expressed strong interest, but he'd rather not discuss it until the contract is finally signed.